Product Spotlight
Fox Hollow Forge Horseshoe Cross-Tie Anchors
Our cross-tie anchors are finished in a smooth charcoal color that will dress up your barn aisle. Very well-made, these sturdy cross-tie anchors feature 3 point mounting and unique low profile atta...
$29.00

$24.95view details
Weekly Deal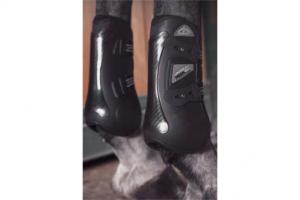 Veredus Nero Carbon Gel Open Front Boots - Black
The ultimate protection in open front boots designed by Marcus Ehning. An innovative tendon boot characterized by an anatomical shape that guarantees the maximum comfort and perfect positioning on th...
$225.95

$219.95view details
Most orders ship the next business day

You will receive your tracking number through email when your order ships
netEquestrian is an extensive equestrian community featuring horse gifts, horseback riding boots, horse blankets, and English horse tack for sale alongside free horse classifieds.
Horse Blankets - We've Got You Covered! Shop All Horse Blankets