Made by Oakcroft, manufacturer of carefully designed and masterfully crafted tack trunks and stable accessories that offer the ultimate in beauty and durability.
A beautiful horse show tack trunk with all the functionality you need.
The standard trunk comes with a brush tray and stainless steel hardware.
Custom Options:
Brass Hardware
Bandage Lid
Trunk Casters (Set of 4)
Metal Tack Trunk Stand
Varnished Interior
Cork Board
Shatter Resistant Mirror
Dry Erase Board with Pen
Cork, Mirror & Dry Erase Combo
Available Stain Colors: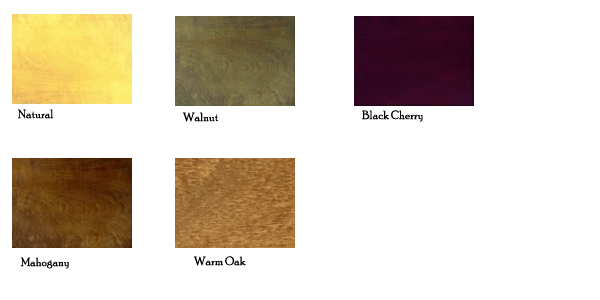 Available Plate Options:
Engraving Font Options:
Craftsmanship
Carefully designed and masterfully crafted, Oakcroft products are designed to withstand the rigors of an equestrian environment.
Superior Oakcroft Quality
Superior joint construction: All weight bearing joints are doweled, screwed, stapled, and glued
Sixty plus screws used in our trunk construction
Heavy gauge stainless steel trim results buckling and denting
Metal trim is screwed on with stainless steel screws that will not rust.