Unique stacking rings, available in sterling silver, 14 kt yellow gold or white gold. Buy them individually and pair them as you prefer: one white gold and one yellow gold (shown) or two of a particular style. Wear the heads interlocking as shown or stacked one on top of the other. A beautiful ring that lets you be creative as you wear it.
Available in size 6, 7 or 8.
They are sold individually so be sure to select two if you prefer to stack them.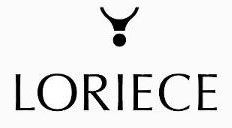 (Designs by Loriece pieces are handcrafted by Loriece Boatright in Howell, Michigan.)