Breyer Wind Dancers #12 - Magic Horses or Not? - A Sirocco Story by Sibley Miller
Four tiny horses with shiny manes and shimmery wings burst from a dandelion seed. Four magical horses who can fly! Dancing on the wind, surrounded by magical halos, they are the Wind Dancers.
In this latest Wind Dancers book, the Wind Dancers carelessly wish away their magic. Now they have to do things that regular horses do!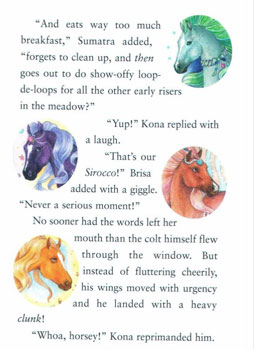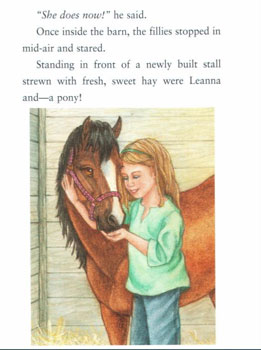 Breyer Traditional Collectible: #6152
Recommended age: 6 and Up
Softcover